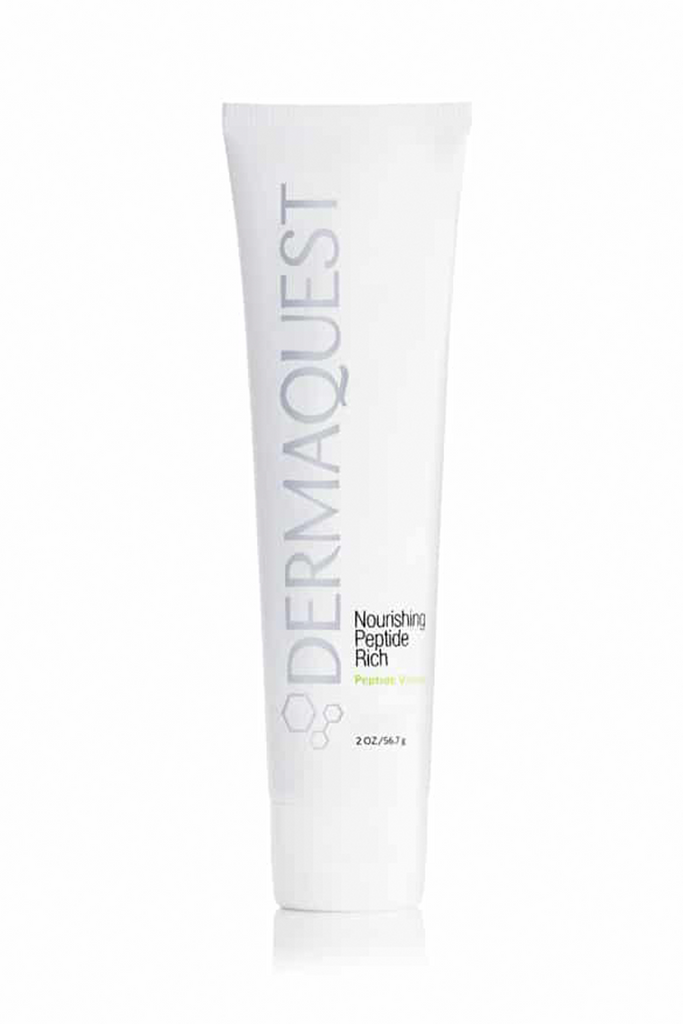 $84.00
$0.00
Dermaquest Nourishing Peptide Rich
Weight: 2.0 oz
Nourishing Peptide Rich moisturizer is formulated to address dry, mature skin types. through the use of advanced peptides, antioxidants and essential hydrators provide immediate relief for the driest skin with aging concerns.
This rich, decadent moisturizer helps return skin's youthful vibrancy. imbued with cutting edge ingredients like peptides, co-q10 and fatty acids,  to diminish fine lines and wrinkles, tighten and firm skin while free radical damage is neutralized. this rich moisturizing cream is the ideal solution for anyone with very dry skin and an anti-aging focus.
Best for: Nourishing Peptide Rich is appropriate for dry skins with aging concerns.