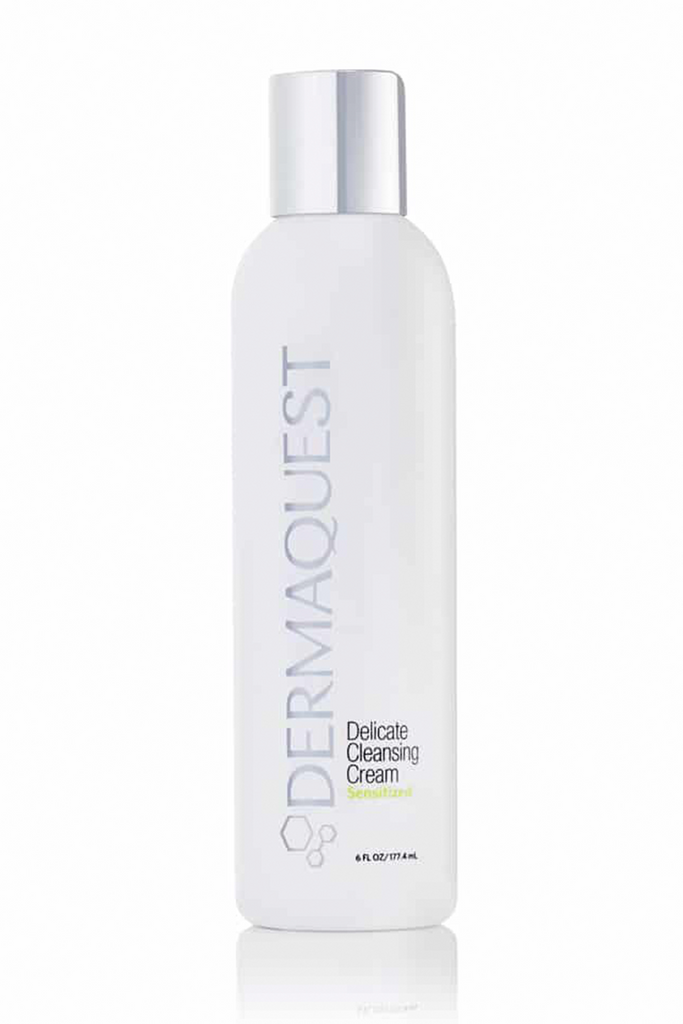 $37.00
$0.00
Dermaquest Delicate Cleansing Cream
Weight: 6.0 oz
This gentle creamy cleanser instantly calms and soothes sensitive – or just dry- skins without stripping essential oils leaving the skin hydrated and protected.
Delicate Cleansing Cream contains natural stabilizing properties that help to restore skin's lost hydration and balance, to safeguard delicate skin. Powerful anti-inflammatories and antioxidants condition and protect your skin from environmental harm. Neodermyl, the needle free collagen and elastin booster, leaves skin looking firmer and smoother over time. This mild formulation thoroughly yet gently cleanses sensitive skin without stripping natural oils or over drying leaving skin soothed, hydrated and dewy.
Recommended for sensitive, reactive, inflamed skin types. Also, an ideal cleanser for extremely dry skin or use post chemical peel.