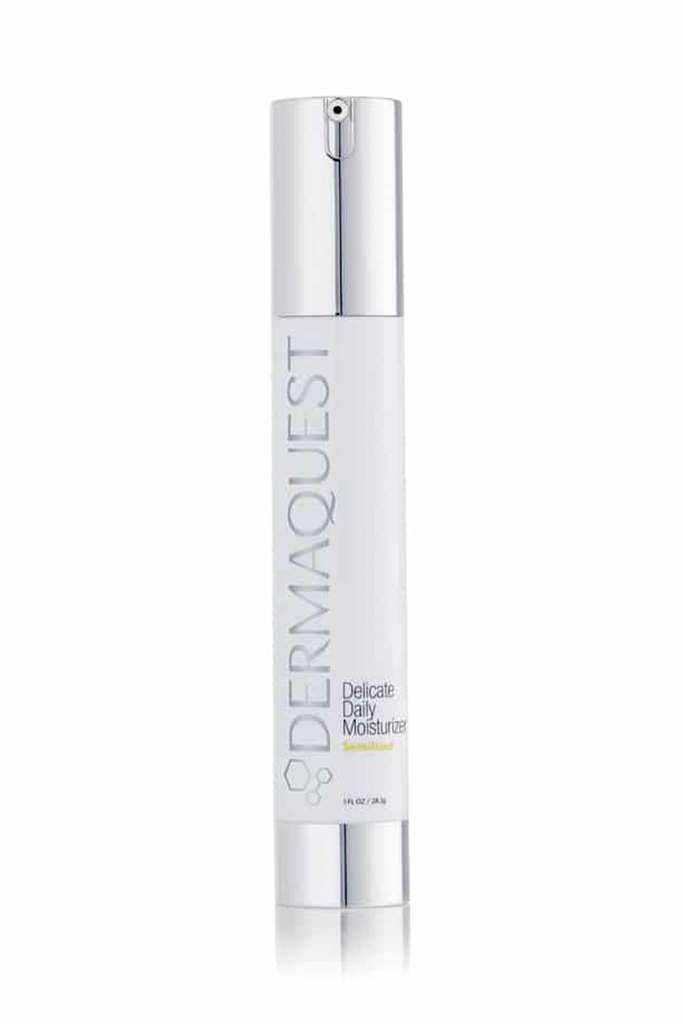 $42.00
$0.00
Dermaquest Delicate Daily Moisturizer
Weight: 1.0 oz
Delicate Daily Moisturizer helps soothe and repair skin by infusing it with the crucial hydration needed to maintain a strong, healthy barrier.
A rich blend of Argan, Jojoba and Olive Oils, creating a soothing barrier of moisture for skin suffering from irritation and redness. this gentle moisturizer soothes and strengthens distressed skin in need of comfort.
Best for: Delicate Daily Moisturizer is appropriate for all inflammatory skin conditions such as acne, rosacea or reactive skin types.